MW Energy Services provides a full Operations and Maintenance partner, capable of full responsibility for one or multiple power stations, under multi-year operations agreement. Our JV is experienced as a niche O&M provider of customer specific solutions. This experience has been gained in restructured and competitive electricity markets, providing success with both private and government-owned utility customers.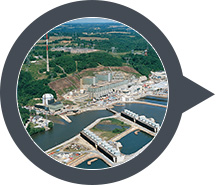 Provider of whole of power generation facility operations and maintenance.
Wide plant experience – coal fired, gas fired peaking –open cycle gas turbines and conventional, gas fired combined cycle, cogeneration – coal, gas, liquids and biogas fired, small scale biogas, biomass, hydro and wind farms
Ability to support new entrants into the market – private equity and industrial customers including mine owners
Utility customers – government & private
Integrated develop build operate solutions
Our approach is underpinned by:
Proven mobilisation process
Seamless transition planning and execution
Utility customers – government & private
Proven station management operations platform able to be integrated with owner's system
Access to our global fleet experience
Access to parents' experienced power engineering
MW Energy Services provides key advantages for customers in Africa. Our customers' remain in overall control of plant & related strategies. We work directly with our customers to provide templates and models that can be applied fleet-wide. We bring our global best practices to our customers' staff, ensuring they learn new improvements & processes. Our experienced staff focus' on our customers critical new fleet additions.
MW Energy Services has a history of long duration of O&M agreements and high customer satisfaction that leads to regular competitive renewal.