MW Energy Services - Service Range
MW Energy Services offerings range from whole of station operating services to specific assignments including: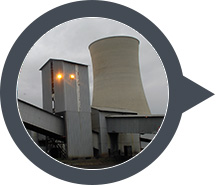 Facility and plant systems asset management
Maintenance – whole systems & supplementary maintenance
Outage planning and delivery
Plant performance solutions
Plant improvements & retrofits
Plant life extension
Full power station operations and maintenance
MW Energy Services - Service Range
HSE as a Core Value
The MW Energy Services commitment for all contracts at all sites is to achieve Zero Harm for people, plant, and the environment without compromise.
Independence from OEMs
MW Energy Services does not invest in power plants or provide greenfield equipment or components. Consequently we have no conflict with original equipment manufacturers. Unencumbered by such influence, MW Power Service is able to develop competitive-based solutions that deliver the best long term value for customers.
Tailored Customer Solutions
MW Energy Services will provide innovative tailored solutions for its customers. Every contract is designed to suit customer scope and requirements and ensure that our performance measures are aligned to customer needs.
Extensive Technology Experience
MW Energy Services possesses world-class knowhow on a range of different technologies and applications including coal, gas (open cycle and combined cycle), diesel, biomass, wind, solar, and hydroelectric/ energy storage power stations; parent company experience includes utility- and industrial-scale facilities.
Localisation & Knowledge Transfer
MW Energy Services is local and leverages the infrastructure and offices, throughout Sub Saharan Africa, of its parent companies. Our business philosophy is to transfer our off shore capability to local staff within MW Power Services. MW Power Services is BBBEE 2, the rating of our parent companies.