Key O&M Expertise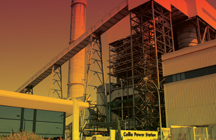 Collie Power Station Operations
Customer:
Verve Energy
Timeframe:
2005 – ongoing
Location:
Western Australia
Office:
Collie, Australia
With 340 MWe capacity, Collie Power Station is the largest single generating unit in Verve Energy's portfolio and one of Australia's most modern and efficient coal-fired power stations.
As part of a joint venture, WorleyParsons has continued to provide full operations and maintenance services at Collie Power Station.
WorleyParsons successfully restored and upgraded the station's performance by 15 MW. Collie has continued to perform at the highest-rated capacity.
The Betterways Program has identified and delivered over $1 M p.a. of savings in operating costs during the first four years of operation.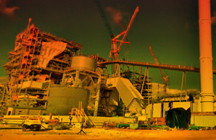 Maritza East Thermal Power Plant
Customer:
AES
Timeframe:
2011 – 2012
Location:
Galabovo , Bulgaria
Office:
Sofia, Bulgaria; Melbourne, Australia
The newly built, 2x335 MW nameplate lignite fired AES-3C Maritza East 1 Thermal Power Plant was commissioned in 2010, but suffered ongoing operational problems. The plant was not able to operate reliably above 66% capacity and simultaneousl achieve NOx emission limits, and slagging problems resulted in repeated and extended forced outages.
Since May 2011, WorleyParsons has been providing engineering and technical services, and supporting AES-3C Maritza East 1 in the power plant commissioning process..
The support provided by WorleyParsons helped the customer to meet the new commissioning date, returned operation of the units to full power, and met compliance with the environmental limits.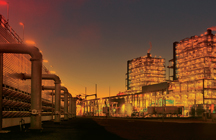 Bluewaters Power Station
Customer:
Bluewa ters Power
Timeframe:
2007 – ongoing
Location:
Western Australia
Office:
Perth, Australia
TWPS provides turn-key operations, asset management, outage, and maintenance services for Bluewaters Power Station. TWPS commenced services on site during plant commissioning in 2007. TWPS has assisted the customer with warranty management during the initial operating period.
TWPS is responsible for plant operation to the customer dispatch requirements and routine and shutdown maintenance. The plant scope includes power block, coal, ash and dust handling plant and waste water treatment plant.
TWPS has delivered our fully integrated asset service, providing overall plant performance improvement and maintenance cost reductions.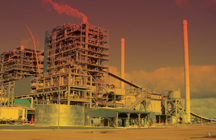 Alliance Plant Modifications and Maintenance
Customer:
Tennessee Valley Authority
Timeframe:
Alliance Plant Maintenance
Location:
Te nnessee, USA
WorleyParsons works in an integrated team with TVA to manage and execute multiple engineering and related services assignments at 11 fossil plants, 32 hydro plants, and three nuclear plants — all TVA generating sites.
The work covers the full spectrum of plant assessments, modifications, and performance improvements including low NOx burners, control room upgrades, environmental compliance, hydro modernization, balance-of-plant (BOP), and nuclear work package projects.
Our continuous improvement with TVA has resulted in planned outages completed early and under budget, reduction of cost on modification projects, and outstanding safety awards.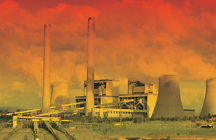 Loy Yang A Power Station
Customer:
Loy Yang Power
Timeframe:
Loy Yang A Power Station
Location:
Victoria, Australia
As part of a joint venture (TWPS), WorleyParsons has entered into a long-term relationship with Loy Yang Power (the largest generator in Victoria), bringing worldclass plant reliability and availability in a safe and cost effective manner. WorleyParsons delivers maintenance services, projects, and minor outages to both the open cut coal mine and power station in the Latrobe Valley
When WorleyParsons was initially awarded the contract, our team developed and managed a seamless transition of over 180 staff, with zero health and safety or industrial relations issues.
In the first three years of providing services to Loy Yang, TWPS has delivered over 35% of savings in maintenance costs to the facility.