MW Energy Services provides extensive maintenance activities conducted with highest standards of safety. We offer an alternative provider to drive change into the incumbents. We build an integrated relationship with local customers' station & engineering staff to integrate improved outage schedules as outcomes for allocated scopes.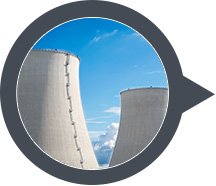 MW Energy Services offers:
Proven planning & readiness processes
Integrated planning & construction approach
Database of actual construction costs and rates during planning stage
True constructability references
Offer global competitive procurement independent of OEMs
Bring optimized local contracting
A formidable and exemplary alternative to existing providers
Through the introduction of more creative delivery solutions, MW Energy Services ensures improved reliability on Return to Service (RTS) that can result in cost savings of 10-15% for allocated scopes and deliver ccontinuous year-on-year improvement.